2021 Collection Dates.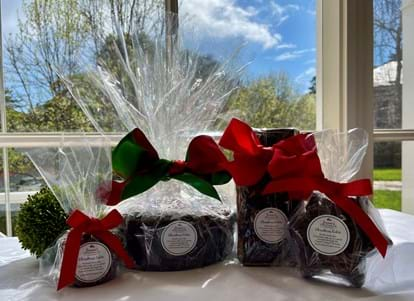 This year we will have 2 collection days.
The first is Friday the 26th of November from 10.00 am to 12.00 pm at "The Moorings" Gate, 6 Denistoun Avenue, Mount Eliza 3930.
and
Tuesday the 30th November from 10.00 am to 4.00 pm at 38 Ross Street, Toorak. 3124
Having problems on the day? Call us on 0419-704090
If you weren't able to get yourself a cake, you can find us at "Palamara Mt Eliza Fruit Shop", or contact us on Instagram @fruitcake_jo and we will do our best to help you.