Collection Dates.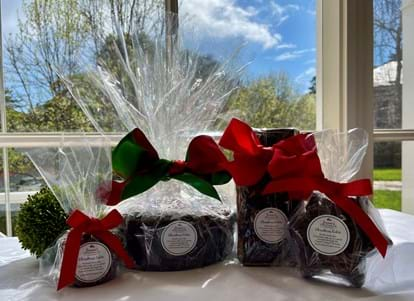 This year we will have 2 collection days.
Melbourne
Tuesday 5 December 2023
Entrance - Front Doors St. John's Anglican Church 552 Burke Road, Camberwell 3124
Mornington Peninsula
Friday 1 December 2023
"The Moorings" 6 Denistoun Avenue Mount Eliza 3930
Having problems on the day? Call us on 0419-704090
If you weren't able to get yourself a cake, you can find us at "Palamara Mt Eliza Fruit Shop", or contact us on [email protected] and we will do our best to help you.
For Corporate and Large orders please contact us regarding delivery times and details.